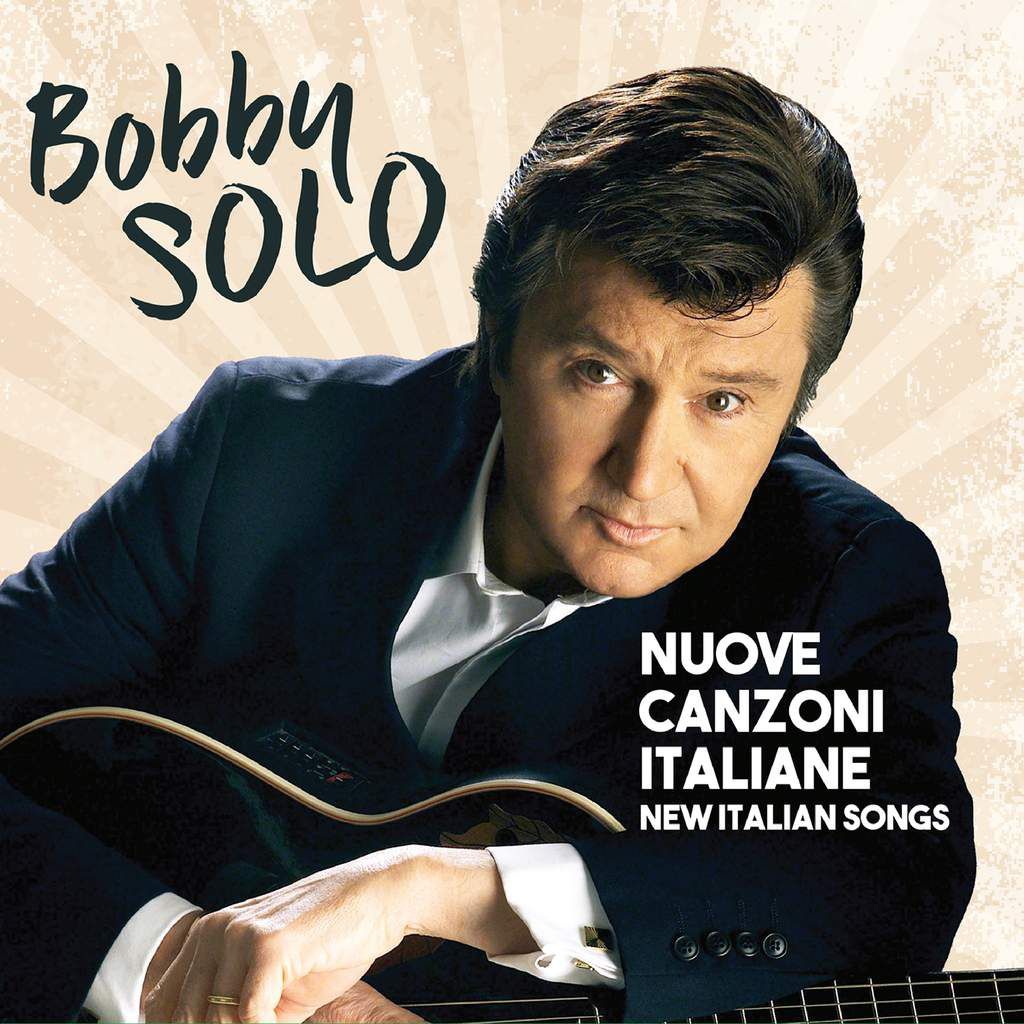 Bobby SOLO – Album "Nuove Canzoni Italiane"
Digital & Physical Distribution
Plaza Mayor Company ltd
Sergent Major Company ltd
The Orchard
Bobby SOLO - New Album "Nuove Canzoni Italiane" on ITunes
Bobby SOLO New Album: Iconic Singer for Iconic Songs…
The Italian artist Bobby Solo started singing in 1963, becoming very famous thanks to "Una lacrima sul viso (A tear on the face)" presented at the Sanremo Festival, the Italian music temple.
«It's the song that made me very well known all over the world - Bobby says - and for my new album, which comes out worldwide thanks to the Plaza Mayor Company, I thought about playing it completely new and singing it in Friulian language. It adds to my German versions ("Du hast and tränen in den augen"), English ("For your love"), French ("Sur ton visage une larme"), Spanish and Japanese».
The words of "Une lagrime mi vise" are written by Alberto Zeppieri, producer and author of all the lyrics of "NUOVE CANZONI ITALIANE - New Italian Songs", the latest album signed by Bobby Solo, with 13 unpublished songs and 2 bonuses, specially recorded for Jacques Dejean, the owner of the Plaza Mayor Company, with headquarters in London and Hong Kong. «I wrote a dozen of new songs and when he asked me some bonuses, I thought of revisiting the two most important songs in my repertoire: "Se piangi, se ridi (If you cry, if you laugh)", winner of the Sanremo Festival in 1965 and, precisely, the "Tear". Both with something new.
Good listening!».
Bobby SOLO - Album "Nuove Canzoni Italiane" Extrait "Stelle Nere Su Torino" on YouTube
Bobby SOLO - Album "Nuove Canzoni Italiane"
01 - Stelle Nere su Torino
02 - E se non fosse per sempre
03 - Non farti rubare i sogni
04 - Cartoline da Hong Kong
05 - Non m'intendo di politica
06 - So sbagliare da me
07 - L'alba e il tramonto
08 - Mi va tutto male senza te
09 - Immermori dettagli
10 Il boogie-woogie boogie
11 - E' cosi'
12 - Dalla parte dei deboli
13 - Da sempre
14 - Une lagrime mi vise (Una lacrima sul viso)
15 - Se piangi, se ridi
Bobby SOLO - Album "Nuove Canzoni Italiane" Cd Digital & Cd Physical on Amazon
Bobby SOLO - Album "Nuove Canzoni Italiane" Cd Digital & Cd Physical on Amazon